Since 1990, Kroon's Enterprises has been a leading name in warehouse rentals. We offer conveniently located warehouse space to upstarts and expanding businesses, catering to a wide range of different industries and business types. Our mission is to provide our tenants with a clean, safe space where they can focus on growing their business. Our units range from 1500 to 12,000 square feet.
More than just an empty warehouse, we also ensure you're getting the amenities necessary for your operations, from parking spaces and air conditioning, to on-site commercial office rentals. We measure the success of our company by the successes of our tenants, and we do everything we can to provide you with the right foundation for success.
Convenient Locations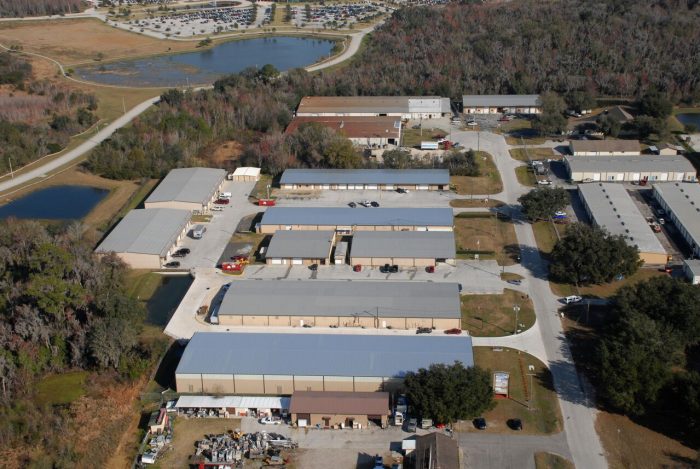 We have a number of warehouses for rent across several convenient locations. Our properties are specific to this area because of the many tremendous benefits it has to offer in terms of business and commerce. Lakeland and the surrounding region offers great promise to business owners seeking to get started or expand their warehousing operations. Check out just some of the great advantages of this area:
Florida has no state personal income tax
Lakeland is ranked among the most affordable places to live
Lakeland boasts lower utility costs than surrounding areas
The Port of Tampa is located not far from Lakeland
All major interstates and highways are within 30 miles of Lakeland
Our warehouses located minutes from Lakeland Linder Regional Airport
Gross Leases
All of our units are leased under gross lease terms, giving occupants the flexibility they need when operating their business. Because you're responsible for property taxes, insurance and maintenance, you're able to manage these costs within the realm of your business' budget. We make it easy for you to establish and grow your business!
For more information about Kroon's Enterprises or the advantages of leasing warehouse space with us, be sure to call 863-646-9229. We'll be glad to provide you with the information you need to get the warehouse space that's right for you.